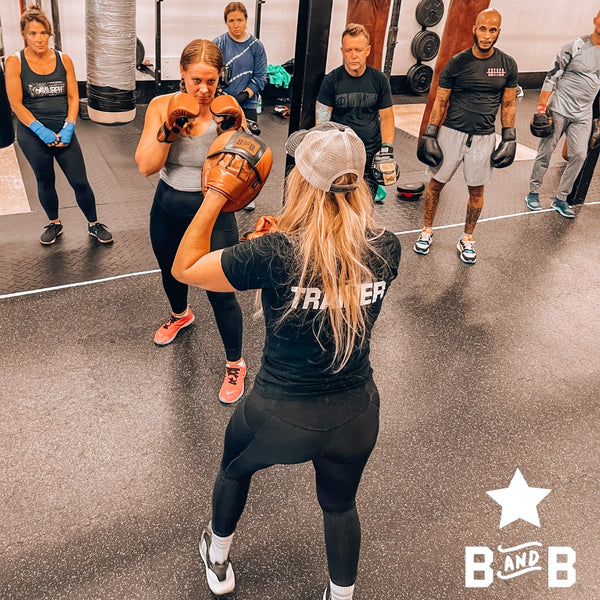 We are the B&B Method
The B&B Method is not only Boxing & Barbells, it is also a method of teaching authentic boxing to the fitness enthusiast in the most effecient way. Our founder, Cary Williams has been in the sport of boxing and the fitness industry for 25 years as a boxer, gym chain owner, program creator and Olympic level boxing coach.
She brings all of her knowledge to YOU! Whether you are a gym owner who wants to add a new class to your schedule or a trainer who wants to offer boxing to your clients, B&B is all you need!