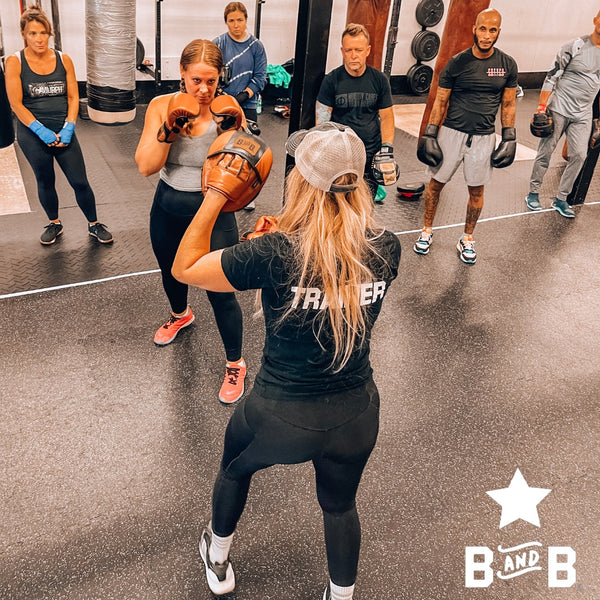 COACHES CORNER
AVAILABLE TO TRAINERS ENROLLED IN ANY OF OUR COURSES
COACHES CORNER
Coaches Corner is a monthly membership option for coaches & trainers. This coaches-only network provides ongoing support and tools you need to succeed as a Boxing & Barbells coach.
Upon enrolling in a course you will get a welcome email with a link to sign up for the membership.
CONTINUE YOUR EDUCATION
We strive to consistently grow, improve and challenge ourselves to be better. We expect you TO DO THE SAME. Our class updates give you new tips, tricks, and advancements. With new combos and excercises, you can continue adding new material to your Boxing and Barbell classes. This enhances the already strong core of our program.
QUARTERLY UPDATES & SUPPORT
NEW COMBOS/WORKOUTS

Every quarter you will see new combinations and new workouts that you can use to train your cleints and members. Plug- n- play.

NEW MUSIC PLAYLISTS

Every quarter you will get new music playlists to use for your classes whether you are using a 30 minute format or a 45 minute format.

MARKETING MATERIAL

Every quarter you will be able to download marketing material that we have currated. You can use these peices on social media, in emails and printed flyers.